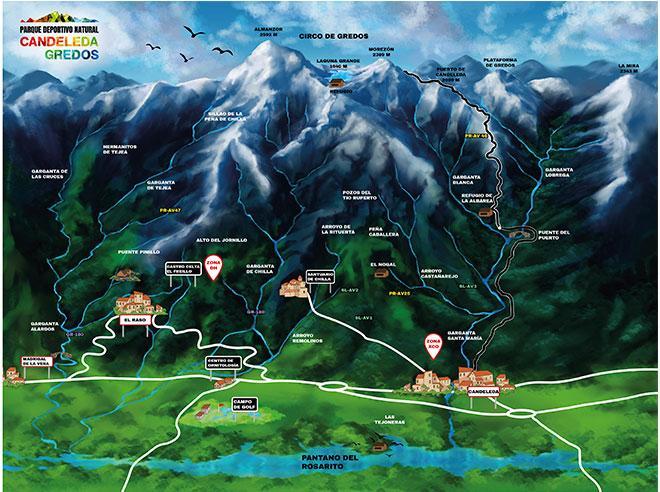 R13: CANDELEDA-PUERTO DE CANDELEDA- LAGUNA GRANDE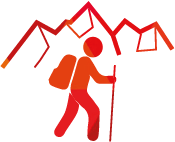 It is a linear route that will take us from Candeleda, along the royal trail or path of the Puerto de Candeleda, to the Laguna Grande de Gredos.
There are several springs along the way.
This route is not recommended in winter or at the beginning of spring (if the year is snowy), unless you do it accompanied by a professional and experienced guide.
This is a demanding route both in terms of its length and the difference in altitude to be overcome. The most demanding section is the one that takes us from Candeleda to Puerto de Candeleda.
It is worth discovering a relict forest of Loro (Prunus Lusitánica) on the shore of the Garganta Santa María. This forest has approximately three million years old. It is also worthy to drink at the legendary Vaciazurrones fountain.
This experience allows us to wake up with the scent of the spring pyorns and the chamomile of Gredos (Santolina Oblongifolia), and also to be a viewer of the battles of the emblematic male mountain goat (Capra Hispánica) in order to lead the herd.
We will see the remains of the Refugio del Rey (King's Refuge), to end up entering the Circo de Gredos, with the Laguna Grande in the centre of it, guarded by the Almanzor peak.