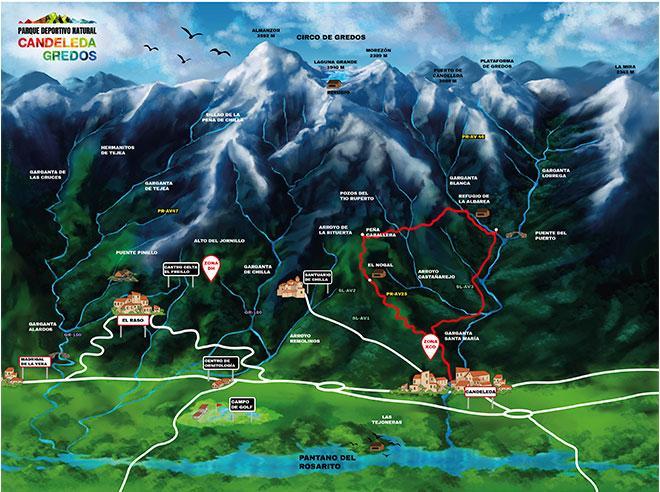 R9: RITUERTA-ALBAREA-PUENTE DEL PUERTO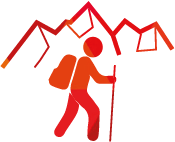 This route links the Pozos del Tío Ruperto with Los Pescadores or Puente del Puerto path.
It is a hard route, due to its length and slopes both uphill and downhill.
The route starts by following the markings of the Pozos del Tío Ruperto (PR-AV 25).
We will pass El Nogal, from where we will have a breathtaking view of the valley. From there we continue ascending, passing the Juan González geodesic point, Peña Caballera and Collado de La Rituerta. From this last point we will take the link that will take us to La Puente del Puerto, passing by the La Albarea hut.
It is a challenging descent with stunning views of the Tres Hermanitos, the Risco del Fraile, the Covachones and the garganta de la Albarea and Blanca.
From El Nogal there is plenty of water, as the path passes several springs.