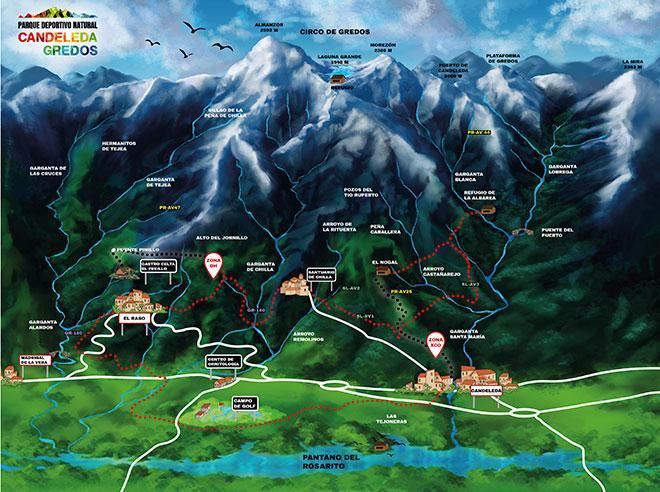 R6: EL RASO - CHILLA - NOGAL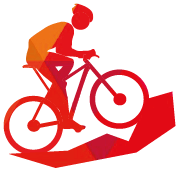 This proposal joins routes 4 and 5, where you start the adventure in Candeleda, the you go up to El Raso, yhe you turn towards the Santuario de Chilla and finally you go down towards Candeleda. but you change the route in a deflection that arrives to La Albarea and El Nogal, to finish descending by the "trialera" (It is a technical stretch of a path, which is marked by a steep slope and an irregular ground with stones, steps, roots, ruts, etc., that requires a high level of technique and skill) and returning to the village. It is undoubtedly the hardest, the most technical and the most impressive route. It is only appropriate for people with a very advanced level. It is compulsory to do it with a track, as it is not signposted.
We also suggest you to plan your efforts well, to check the weather forecast and, if possible, to do it accompanied by somebody else.
Here you will find landscapes, flat areas, climbs on trails, trail climbs, descents on trialeras... In short, we talk about pure mountain biking for those more experienced riders.