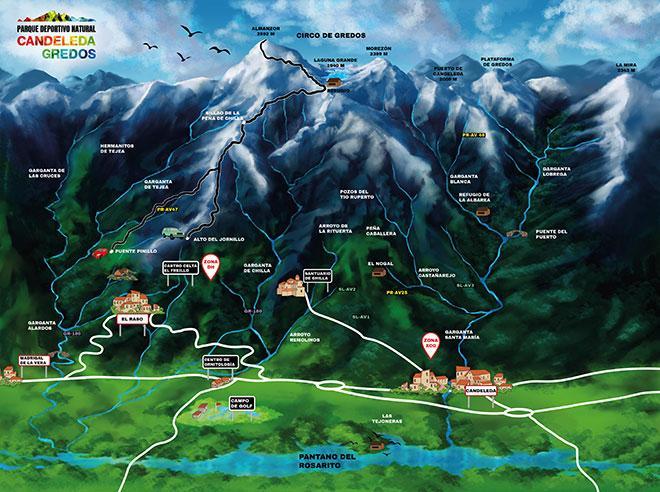 R14: ALMANZOR POR CAMINO DEL TIO DOMINGO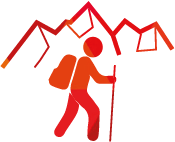 It is a high mountain trail. It requires good physical preparation and knowledge of the area. There is a climbing pass on the ascent to the Almanzor peak.
It crosses through three fountains:
-Fuente Majalvenero: It is the first one and it is located at 1,5 km.
-Fuente de Los Descargaderos: It is at the beginning of the Peña de Chilla (4 km).
-Fuente de La Paja: It is at the beginning of the ascent to the Portilla Bermeja.
It is a challenging route that will take us through the Circo de Gredos massif.
Desde la Portilla Bermeja veremos el circo en toda su plenitud, las canales oscuras y la Portilla del Crampón.
We will enjoy the pine trees, camomile and junipers, as well as mountain goats and lizards.
Finally, we will climb the Almazor peak, which is the highest peak of the Sistema Central. And if we still have strength eanough, we will climb the Cuerno del Almanzor.