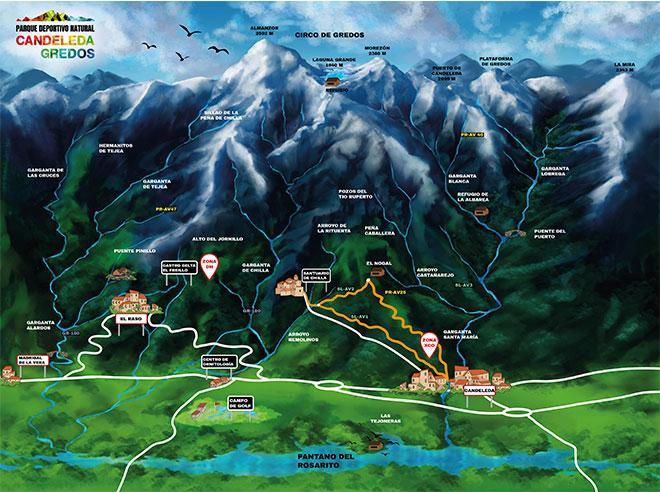 R5: RUTA DE LOS CABREROS CIRCULAR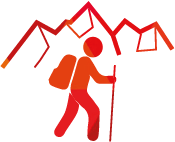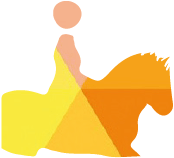 This route joins Los Pozos del Tío Ruperto path with the Chilla path.
Following the marks of Los Pozos Del Tío Ruperto, we will enter a leafy forest of pines and oaks to reach El Nogal. El Nogal is plain at the top of the mountain that will delight us with views of the Valle del Tiétar and La Vera.
From this point we will begin the descent along Los Cabreros route until we reach the Chilla path, which we will follow towards Candeleda.
It is advisable to bring water with you, as there are no fountains on the section that goes up to El Nogal. Once we reach El Nogal we will find the Fuente de La Raíz. At the beginning of the Los Cabreros route, moving to a crag on the right, we will find the Venero Boñiga or Moñiga and, before reaching the Collado de la Umbría, we will find the Barranca spring
.