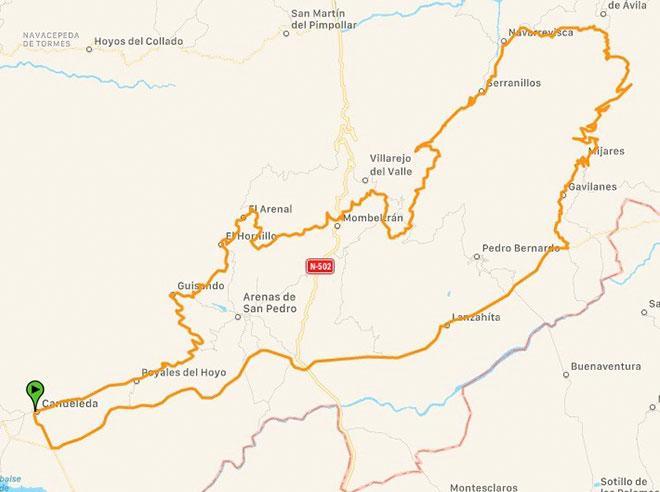 R5: PUERTO DE MIJARES (South) PUERTO SERRANILLOS (North)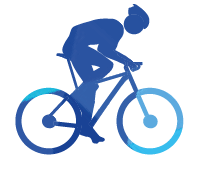 On road, there are as many routes as each of us wishes to create. They are not signposted, therefore you should bring with you a GPS device with the track (which can be downloaded down here), a map or a really clear idea about the points you should be targeting. We propuse routes that end and start from Candeleda and that go throught the most popular ports in this area..
Route: Candeleda – Puerto de Mijares – Puerto de Serranillos – Candeleda
The most demanding route. The ascent of the Puerto de Mijares by its South side is without a doubt the most challenging of all the routes that we propose. We would start by the CL-501 road very comfortably for just less than 40 km. Once we start the port we will pass through the villages of Gavilanes and Mijares. After reaching the top of the pass, we would descend and head towards the Puerto de Serranillos on its North side, we will see the villages of Navarrevisca and Serranillos, which is where the pass begins. After reaching the top of the Puerto de Serranillos, we would descend to the national road passing first through San Esteban del Valle, Santa Cruz del Valle and we would head to Candeleda passing previously through the villages of La Parra, Arenas de San Pedro and finally Poyales del Hoyo.
-Km: 153km
-Slope: 2 830 m
-Pto. de Mijares (South side): 21,7 km – 1 200 m+ and 5,4 % average gradient.
-Pto. de Mijares (North side): 5,9 km – 329 m+ and 5,6 % average gradient.