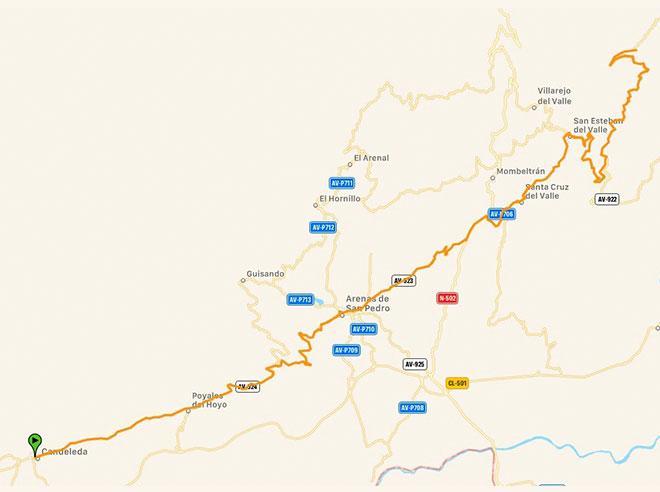 R3C: BAJO DEL TIÉTAR ROUTE. PUERTO DE SERRANLLOS (SOUTH SIDE)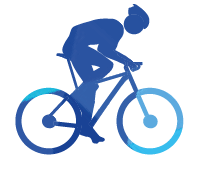 On road, there are as many routes as each of us wishes to create. They are not signposted, therefore you should bring with you a GPS device with the track (which can be downloaded down here), a map or a really clear idea about the points you should be targeting. We propuse routes that end and start from Candeleda and that go throught the most popular ports in this area.
ROUTE: Candeleda – Arenas de San Pedro – Mombeltrán – Serranillos cara sur – Candeleda.
It is deffinitely one of the hardest and most famous pass of the Sierra de Gredos. The ascent to the Puerto de Serranillos form its Southern side is a challenge for any cyclist. Although it begins to ascent for the national road, we will start from the village of San Esteban del Valle. In late autumn, in winter and in early spring we should take into account that we can find cold, snow and ice, in order to plan our route.
-Km: 100 km
-Slope: 2.100 m
-Puerto de Serranillos data (South side): From San Esteban del Valle. 15,3 km – 781m+ and 5,1 % average gradient.