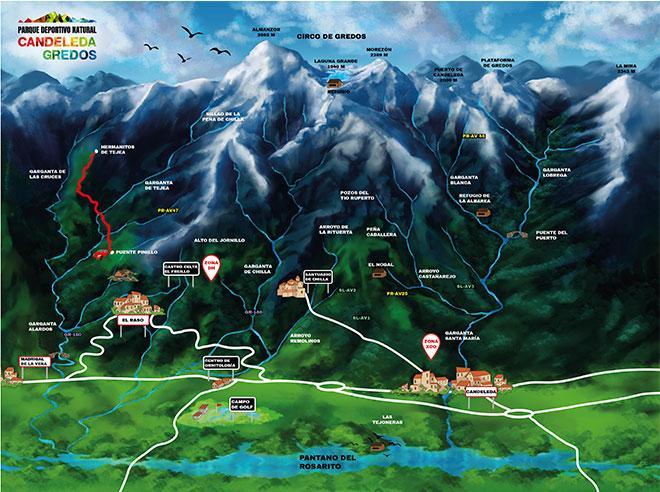 R11: PUENTE PINILLOS-HERMANITOS DE TEJEA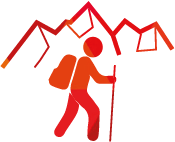 This route goes through the borders of Castilla y León with Extremadura (La Vera).
It can be done at any time of the year, altough on spring is more colorful because of the flowering of its flora.
It crosses the iconic Garganta de Tejea and takes us into the first human settlement on this area: the Prao de la Carrera, the oldest vetton settlement on this slope. From there we leave towards the two tops of the Hermanitos de Tejea, which stand as guardians and protectors of the place.
We will also pass by the Blázquez sheep pen, which has become a mountain refuge.
This route has several fountains, but even so, it is important to bring water with you, as some of them would be dry in summer.
The main flora spieces is the bushes, mostly consisting of heather (Erica Arborea) and rockrose (Cystus Ladanifer).