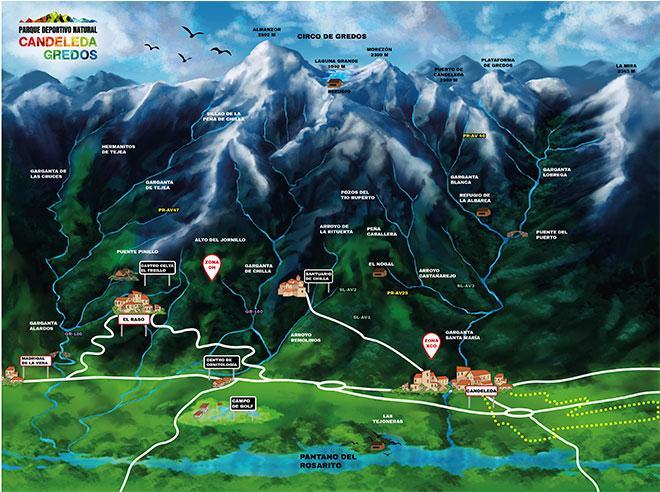 R2: LAS VEGAS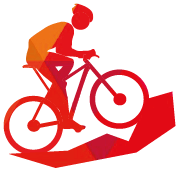 Description: It is a very easy route, as it has not technical difficulty. It is downhill at first, and once we arrive at the Arbillas river, we have to cross the road, and then we will find a few kilometers of flat trail, where we can enjoy of great views of the South face of the Sierra de Gredos. Finally in order to arrive to Candeleda again, we will reach an ascending track that ends with a cement ramp of about 200 m long.
It is a route that can be done at any time of the year, but our recommendation is to avoid the central hours in summer, since there are no fountains. In winter and in spring we can find some very short pass (just for a few metres) with some mud, but can be bordered by the shore without problem.
Recommendations:
You can do this route with your family and it is not necessary to have a very good technical or physical level, but it is necessary to have a minimum physical shape. The seosons of winter and spring would be the most beautiful months to enjoy this route. You should be careful when reaching the road, along which you have to walk about 100 m.