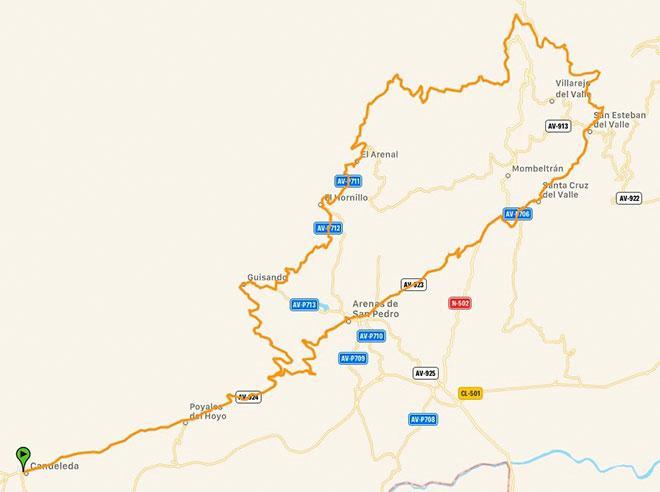 R3A: BAJO DEL TIÉTAR ROUTE. PUERTO DE LA CENTENERA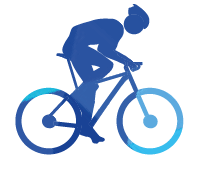 On road, there are as many routes as each of us wishes to create. They are not signposted, therefore you should bring with you a GPS device with the track (which can be downloaded down here), a map or a really clear idea about the points you should be targeting. We propuse routes that end and start from Candeleda and that go throught the most popular ports in this area..
Route: Candeleda – Guisando – Pto. De la Centenera sur– Pto. Del Sidrillo norte – San Esteban del Valle – Arenas de San Pedro – Candeleda.
We will leave Candeleda towards Arenas de San Pedro following a bond road. We will tur left at 12 km, towards Guisando, and once the villages end we will turn left again towards El Hornillo and El Areal. From there the acsent too the Puerto de la Centenera begins. From its South side we will go down until we found the road, where we will go towards Ávila (for 32 km) and the we will turn right and go down to Esteban del Valle across the Sidrillo road. Once in San Esteban del Valle, we will head towards Santa Cruz del Valle and we will continue down to the national road, and then after driving along it for about 1 km, we turn right to go up to Arenas de San Pedro and
PAULA CANO BLÁZQUEZ
from there back to Candeleda by the road on which we started the route. This route runs, both at the beginning from Candeleda to El Hornillo, and on the way back from Arenas to Candeleda, through narrow and curved roads, but very shady. It is ideal to do in Summer because you will also find many fountains along the route, you just have to be a little alert..
-Km: 90 km
-lope: 1 850 m
-Pto. De la Centenera data (South side): From El Arenal. 5,9 km – 424 m+ and 7,2 % average gradient.
-Pto. Del Sidrillo data (North side):
3,2 km – 150 m+ and 4,7 % average gradient